Biography
I am an Assistant Professor of Philosophy at Appalachian State University. I research and teach in 20th century French philosophy, critical theory, ethics, social political philosophy, environmental philosophy, and new realisms. I am the co-author of The New Derrida (Bloomsbury, forthcoming). My articles and essays have appeared in Politics & Policy, Symplokē, BioShock Infinite (Routledge), and The Aesthetic Ground of Critical Theory (Rowman and Littlefield), alongside entries in the Meillassoux Dictionary and the Jean-Luc Nancy Dictionary.
One of the guiding questions of my work is how political, ethical, and environmental systems and institutions situate themselves in relation to violence, that is, to issues of inclusion, exclusion, power, force, law, policing, and normativity. Basically, I've always been interested in how systems establish and enforce themselves. This is one of the questions that first got me interested in studying philosophy.
I am currently completing work on a book project (co-authored with Peter Gratton) entitled The New Derrida. This work explores the continued relevance and evolving character of Jacques Derrida's thought in light of the significant philosophical developments since his death of critical animal studies, speculative realism, continental philosophy of religion, and radical politics and Marxism. I am also revising the core work of my dissertation into a manuscript on the role of violence in 20th Century Continental Philosophy, a proposal that is currently under review. This work offers the first sustained exploration of the crucial role notions of "violence" and "life" play in the work of Jacques Derrida and Theodor Adorno, highlighting a methodological kinship between Deconstruction and Critical Theory and showing them to be systems driven by the conviction that the history of philosophy, like much of our contemporary life, requires that we turn an unflinching eye toward our involvement in systems of violence. You can get a listing of my publications here.
I am originally from North Carolina and did my undergraduate work here at ASU. After transferring to ASU from a community college, I explored several majors, including music, political science, and history before settling on philosophy. I did my graduate work at DePaul University in Chicago where I completed my PhD in 2012. In addition to my interests in philosophy, I'm also an avid gamer and sports fan.
Education
Ph.D. Philosophy, DePaul University (2012).
M.A. Philosophy, DePaul University (2006).
B.A. Philosophy and Religion, Appalachian State University (2003).
Courses Taught
PHL 1503: Everyday Philosophy: Local to Global
PHL 2000: Philosophy, Society, and Ethics
PHL 2015: Environmental Ethics
PHL 3015: Medical Ethics
PHL 3040: Social and Political Philosophy
PHL 3400: Contemporary Continental Philosophy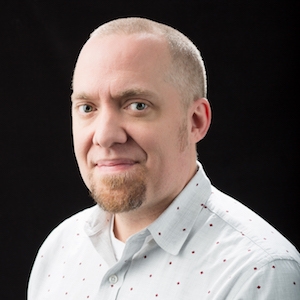 Title:

Assistant Professor of Philosophy
Department:

Philosophy and Religion

Email address: Email me
Office address
I. G. Greer Hall 115-A