Research Interests
Religion and Colonialism; History of Religion in Social Theory; Early Modern Christianity in Latin America; Global Christianity; Religions in the Americas, Religion and Science Fiction.
Education
Claremont Graduate University, Claremont, CA
Ph.D. Religion, 2006
The University of Chicago, Chicago, IL
Master of Arts, Religious Studies
Webster University, St. Louis, MO
Bachelor of Liberal Arts
Publications
Books
Work Useful to Religion and the Humanities: A History of the Development of the Comparative Method in Religion from Bartolomé Las Casas to Edward Burnett Tylor. Pickwick Studies in the History of Religion, 1. Eugene: Pickwick Publications, (Fall 2012).
Articles
"Living the Star Terk Future :NIchelle Nichols and the Implicit Religion of Star Trek: The OrIginal Series," Time Lords & Tribbles, WInchesters and Muggles: The DePaul Pop Culture Confernce a Five Year Retrospective. Paul Booth and Isabella Minichello, eds. DePaul Pop Culture Series No 1. (2017).
"Where We have Gone Before: Star Terek Into and Out of Darkness." Implicit Religion, Vol. 17. No. 4, (December 2014).
"Distinctive and not Disposable: Religious Studies and American Higher Education in the 21st Century." The Examined Life: Religious Studies and the Cultivation of Self-Reflection. Religious Studies News Spotlight on Teaching, edited by Joanne Robinson. Eds. Stephanie Gray, Ellen Posman, and Reid B. Locklin. American Academy of Religion: Atlanta, GA. (May 2012).
"Jose de Acosta and Bernardino de Sahagun and the Sixteenth-Century Theology of Sacrifice in New Spain." Journal of Colonialism and Colonial History, Vol. 12. No. 3 (September 2011).
"Graduate Women's Studies: An Assessment After Two Decades" (co-author with Jean Schroedel, Karen Torjesen, Pamela Zeiser, and Charles Turner). Women's Studies: An Interdisciplinary Journal (Vol. 28, 1999): 201-219.
Book Chapters
"Futurism and the Study of Religion." In Anthony B. Pinn, ed. Religion: Just Religion. Part of the Macmillan Interdiisciplinary Handbooks: Religion series. Farmington Hills, MI: Macmillan Reference USA, (2016).
Encyclopedia Articles
Huckersterism and Religious Scandals; The Sanctuary Movement; Sister Helen Prejean; Native American Religious Freedom; Liberation Theology [co-authored with Randall Reed]. Battlegrounds: Religion, Daniel Smith-Christopher, ed. Greenwood Publishing Group, Westport, CT., (2009).
Book Reviews
Florence C. Hsia, Sojourners in a Strange Land: Jesuits and Their Scientific Missions in Late Imperial China. Terrae Incognitae. Dr. Marguerite Ragnow, ed. Vol. 43. No 2 (September 2011).
Clare Pettitt, Dr Livingstone, I presume ? Missionaries, journalists, explorers and empire. Terrae Incognitae. Dr. Marguerite Ragnow, ed. Vol. 41 (2009).
Christopher Black and Pamela Gravestock eds., Early Modern Confraternities in Europe and the Americas: International and Interdisciplinary Perspectives. Itinerario. Frans Paul van der Putten, ed. Vol. 32:1 (2008).
Jorge-Magasich Airola and Jean Marc de Beer, America Magica: When Renaissance Europe Thought it had Conquered Paradise. Itinerario. Hendrik E. Niemeijer, ed. Vol. 31:1 (2007).
Amy E. Den Ouden, Beyond Conquest: Native Peoples and the Struggle for History in New England and Jenny Hale Pulsipher, Subjects unto the Same King: Indians, English, and the Contest for Authority in Colonial New England. Itinerario. Hendrik E. Niemeijer, ed. Vol. 30:3 (2006).
The Burden of the Flesh: Fasting and Sexuality in Early Christianity by Teresa Shaw. Bulletin of the Institute for Antiquity and Christianity. J.Ma. Asgeirsson, ed. Vol. XXVI (Winter 1999).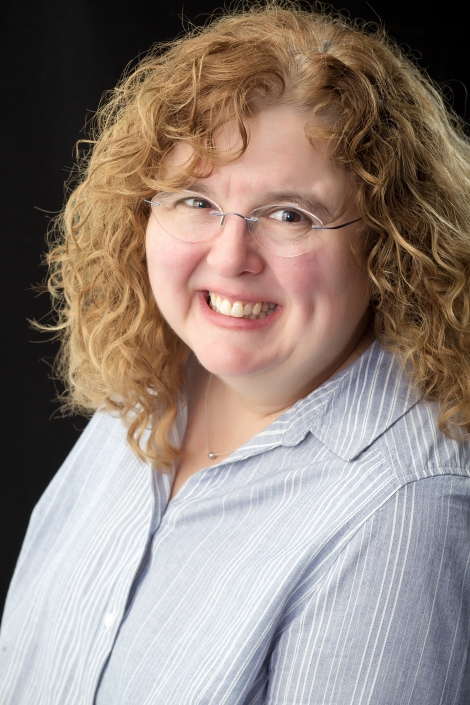 Title:

Associate Professor of Religious Studies
Department:

Philosophy and Religion

Email address: Email me

Phone: (828) 262-7641
Office address
I. G. Greer Hall 214-A