Biography
Professor Weiss teaches courses in ethics, social and political theory, continental philosophy, and aesthetics. His research attempts to think the intersections between each of these areas of study, with a particular focus on how the Frankfurt School can help us understand both the history of philosophy and the present political conjuncture. More specifically, his approach aims to preserve the critical lineage of classical German philosophy by thinking its essential concepts in relation to the ever-changing composition of capital. This approach has led to publications on topics as wide-ranging as Walter Benjamin's conception of the capitalist imaginary, Kant's conception of "universal history," the relationship between T.W. Adorno's "culture industry" and Guy Debord's "spectacle economy," as well as the significance of the technology of experimental music production. He just published a book entitled The Dialectics of Music: Adorno, Benjamin, and Deleuze.
Publications
Book
The Dialectics of Music: Adorno, Benjamin, and Deleuze (New York: Bloomsbury, 2021).
Journal Contributions
"Understanding Fascism Today: Group Psychology, Nationalism, and the Return of the Old," Rethinking Marxism 32, no. 4 (Fall 2020): 467-491.
"The Old in New Critical Theory: Locating the Gambler and the Prostitute in the Image of Neoliberalism," Telos 190 (Spring 2020): 117-135.
"Charlie Brooker Meets Karl Kraus after the End of the World," Adorno Studies 2, no. 1 (2018): 28-49.
"Beyond the Ethics of Schuld: Kant, Universal History, and Eco-Catastrophe," Theory and Event 21, no. 3 (2018): 703-724.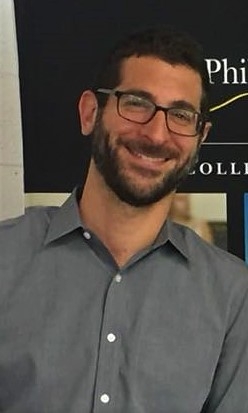 Title:

Senior Lecturer of Philosophy
Department:

Philosophy and Religion

Email address: Email me

Phone: (828) 262-6636
Office address
I. G. Greer Hall 214-A