Biography
Cuong Mai specializes in the religions of Asia, particularly the history of Chinese and Vietnamese Buddhism. He completed his undergraduate degree in Religious Studies at Columbia University, an MA at the University of Hawaii, and the Ph.D. degree in Religious Studies at Indiana University, Bloomington. He previously taught at the University of Vermont in the Department of Religion.
His research focuses on the emergence of mortuary practices and paradise beliefs surrounding the Buddha figures Amitabha and Maitreya in early medieval China. Describing his research, he states "My approach to the study of religion is multidisciplinary, and my courses frequently incorporate the study of funerary customs, traditions of asceticism, religious festivals, beliefs concerning the afterlife, spirit mediumship, cults of saints and divine beings, and aspects of material culture." A second, long-term project will focus on the worship of Quan Am Bodhisattva (Guanyin) as seen in folktales and folk operas in early modern Vietnamese Buddhism and popular religion. Click HERE for a complete listing of publications.
At ASU Professor Mai offers courses on Buddhism, Religion and Contemporary Issues, and Death, Grieving and Immortality, as well as courses on religion and ritual, and religion, sexuality, and gender.
Education
Indiana University – Bloomington. Ph.D., Department of Religious Studies. Dissertation: "Visualization Apocrypha and the Making of Buddhist Deity Cults in Early Medieval China." John R. McRae, Dissertation Adviser
University of Hawaii at Manoa. M.A., Department of Religion. Thesis: "Rituals of
Salvation: the Vietnamese Cult of the Dead and its Zen Buddhist Rites."
Columbia University. B.A., Department of Religion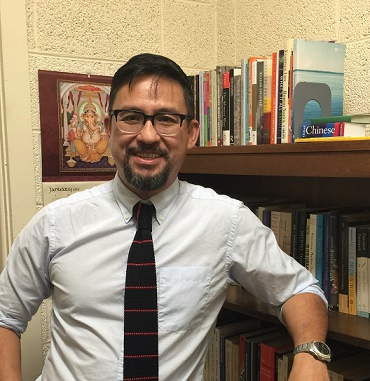 Title:

Assistant Professor of Religious Studies
Department:

Philosophy and Religion

Email address: Email me

Phone: (828) 262-5555
Office address
I. G. Greer Hall 118-A