"To be clear-headed rather than confused; lucid rather than obscure; rational rather than otherwise; and to be neither more, nor less, sure of things than is justifiable by argument or evidence. That is worth trying for."

-- Geoffrey Warnock
Biography
I am a Professor of Philosophy at Appalachian State University. My research interests primarily lie within aesthetics and ethics. I mainly focus on the philosophy of music, virtual ethics, and the nature of fiction. I have published essays on the metaphysics of music, the ethics of video games, and historical inaccuracies in works of fiction. (A complete listing of my publications can be found here.) I have additional research interests in perception (especially sound) and methodological issues in experimental philosophy.
I am currently pursuing two long-term projects. The first project looks at debates surrounding the ethics of video games. This debate, largely perpetuated by the media, tends toward an unhelpful polarization: you are either for video games or against them. The subtleties of this debate have been lost, and the correct answer is likely to be subtle. In my view, it is undeniable that video game violence is not a contributing factor to real-world violence; but I also believe that there is some scope for the moral censure of video games that is independent of this consequentialist outlook. My second project concerns philosophical debates about the ontology of musical works. My concern is that philosophers have tended to focus too much attention on the concept of the musical work, which has lead to the overestimation of the importance of some musical practices over others.
I am originally from Massachusetts. As an undergraduate, I studied at Berklee College of Music and received a degree in sound engineering. I then worked as a recording engineer in the Boston area for four years before deciding that I wanted to study philosophy. When I decided to study philosophy, I moved to England where I received my MA from the University of Bristol and my PhD from King's College, University of London.
In addition to my love of philosophy, I also enjoy cycling, music, and playing video games; though most of my time these days is spent looking after my daughter.
Areas of Specialization
Aesthetics and Philosophy of Art, Ethics, Philosophy of Games, Philosophy of Music
Areas of Competence
Philosophy of Mind and Perception (esp. Sound), David Hume
Education
Ph. D. (2007) King's College London
M. A. (2000) University of Bristol
B. M. (1997) Berklee College of Music
Courses Taught
Introduction to Philosophy
Philosophy and Popular Culture
Philosophy of Art
Aesthetics
Perception, Color, and Sound
Philosophy of Mind
Philosophy of Music
Philosophy, Society, and Ethics
Philosophy and Video Games
Ethical Theory
Relativism
Metaphilosophy
Contact
Department of Philosophy and Religion
I. G. Greer Hall, Room 114
Boone, NC 28608
bartelcj (AT) appstate (DOT) edu
Miscellaneous
Click here for a BBC article on the use of comic books in philosophy courses.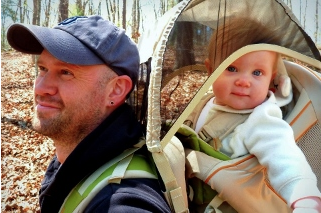 Title:

Professor of Philosophy
Department:

Philosophy and Religion

Email address: Email me

Phone: (828) 262-7193
Office address
I. G. Greer Hall 115-B